Advanced Platinum Printing with Pradip Malde (Part 2), Aug 7-10 2023
Event registration is closed.
Workshop Overview
This workshop builds on established platinum-palladium printing skills and fundamental knowledge of making enlarged digital negatives. Participants are expected to have a working knowledge of the printing-out platinum/palladium process, Photoshop/Lightroom, and digital negative-making. While a completed portfolio is not required, much of the week will be devoted to forming a coherent relationship between process and idea. 
The workshop is best suited to those who have previously taken a platinum/palladium or digital printing with platinum/palladium workshop at Cone Editions Press. It also presents an ideal follow-on from the preceding week's platinum/palladium printing workshop with Pradip Malde.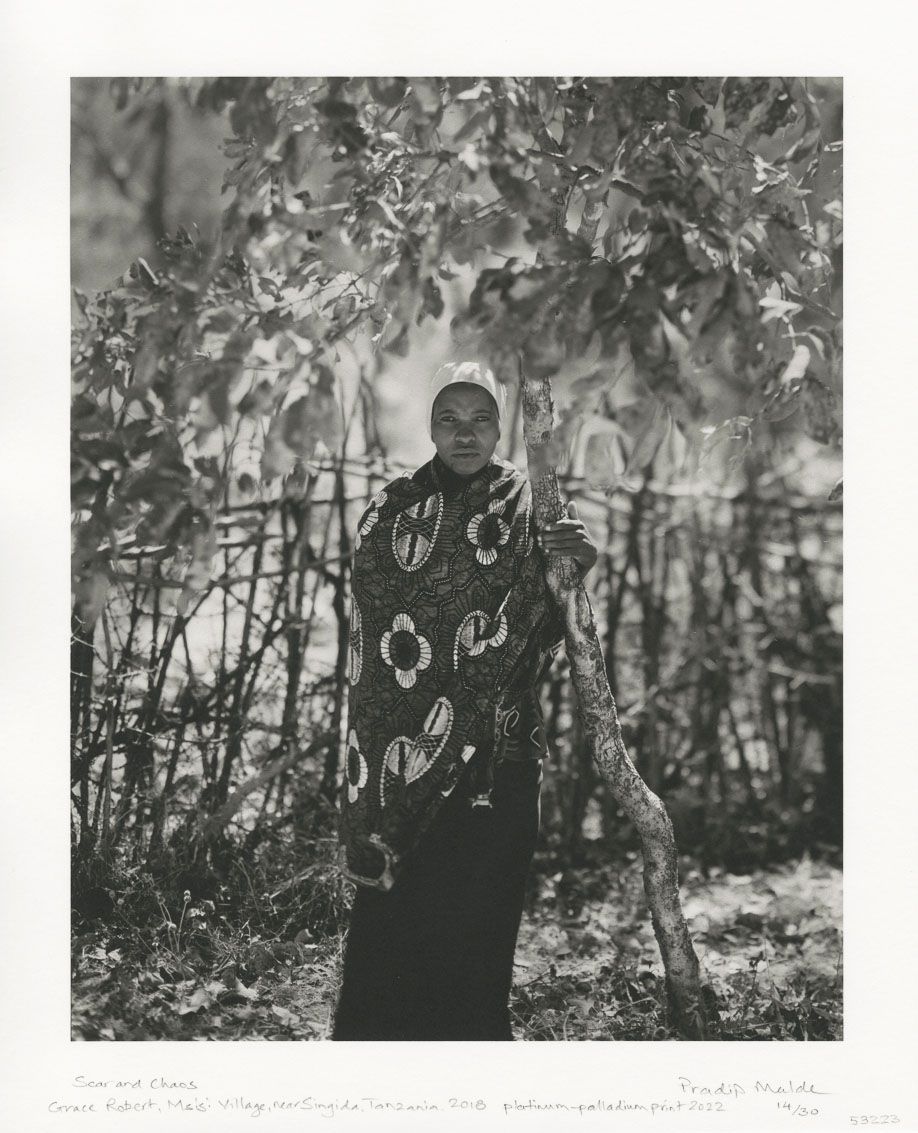 Compatibility
The workshop is for photographers/printmakers who are experienced with the workflow from analog to digital photography, and through to the platinum/palladium print. 
The workshop aims to deepen each participant's understanding of and hands-on experience with making print-out platinum/palladium prints. We will fine-tune how to modify images in the digital workspace and make negatives optimized for the platinum/palladium (or any other wet photo) process; learn to prepare sensitizer and processing solutions from raw chemicals; learn about, sensitize, and print on a variety of papers; and consider presentation methods. Additionally, since there is a profoundly important connection between process and expression, there will be extensive portfolio reviews and discussions about how best to adjust the processes toward a personal vision.
Knowing what is possible and being inspired by the achievement of others forms a special kind of hope, as John Berger suggests, that appears secretly, quietly, like contraband. Seeing platinum/palladium prints first-hand, and as reproduced in books, is an important and precious learning experience. We will study prints from Malde's and the Cone Editions collections.
Platinotype, loosely defined, has not fully shed its Pictorialist "look": the propensity for soft focus, for human figure-work, landscape, portraits, and still life. Certainly, there are justifiable reasons for this. The medium lends itself to a nuanced tonal range, and therefore to renderings of human skin and fluid landscapes. Platinum/palladium prints, especially printing-out versions, have a velvety quality that can mesmerize a viewer; and being formed from precious metals, they create a compelling cachet for collectors. These same properties can change the way the medium is used in contemporary photographic practice and vice versa. For instance, "Documentary" work, printed in platinum/palladium, brings us to consider both the "event" and the conveyance (the print), to consciously traverse the difficult territory between privilege and access. Highly conceptual and political approaches become subjective and visceral through the materiality of the process. The painterly and magical realms also find their voice here. These approaches, though they seem to be on the periphery of platinotype orthodoxy, don't ever lose their relevance to more familiar expressive uses of the medium such that the physical characteristics of a well-seen and printed image, and the ensuing experience of looking at a platinum/palladium print remains captivating. This experience of being captivated has the capacity — like any effective artistic experience — to transform us, and it is for this reason that I feel we, as photographers/printers, have a moral imperative. This workshop is not just to establish technical prowess, but also to be harmoniously absorbed into the creative act of seeking and discovering. The experience of the beautiful is unifying and is the keel that keeps us balanced, that stabilizes us through darkness and dilemma. There is no distinction between form and content.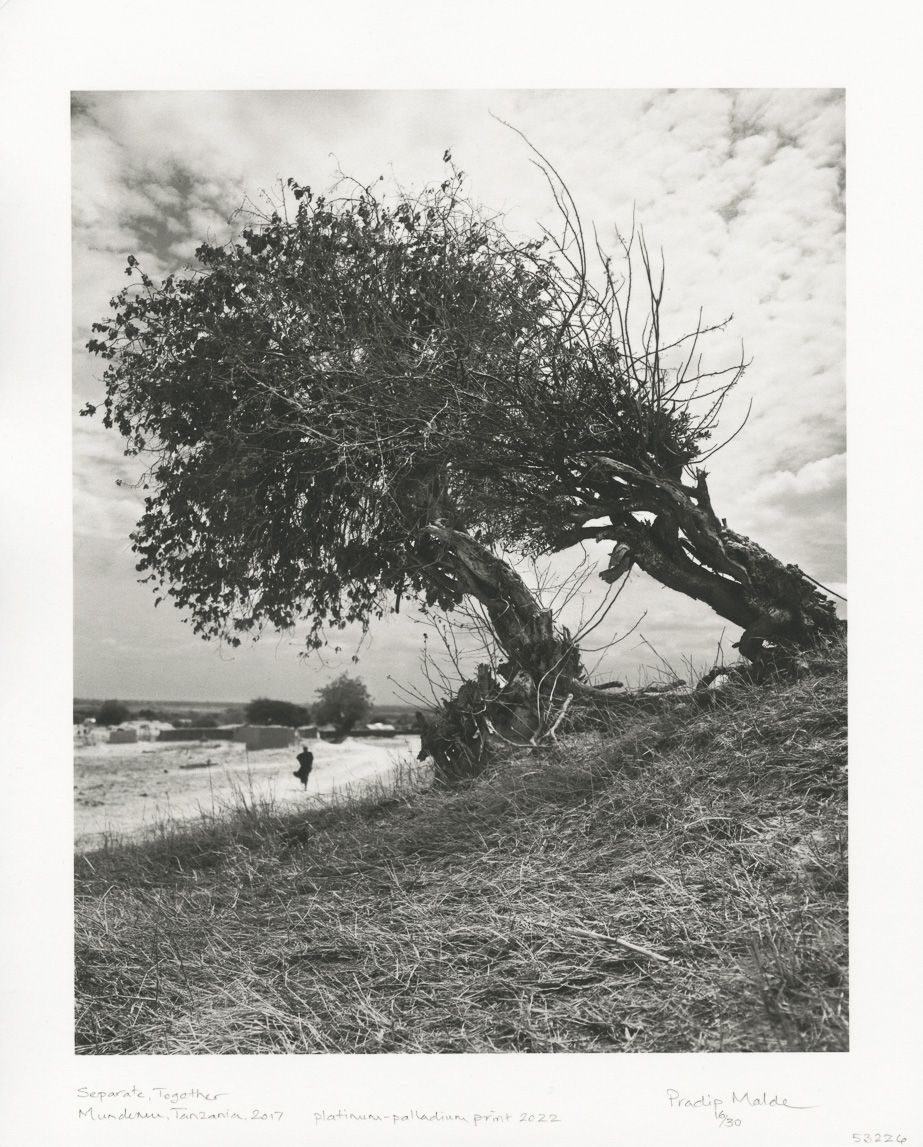 Syllabus


Daily plan
Each workshop day will include:
Refreshers: Digital to Printer setups; negative printing; platinum-palladium printing

Discussions: History; Technical aspects of the process; Chemistry, safety, and preparation; Folio reviews and aligning process to vision 

Praxis: Workroom setups; printing; fine-tuning; problem-solving


Day 1: 
We begin by introducing participants and instructors, followed by a short tour of the facilities. After getting an overview of the workshop schedule, the group looks at examples from each participant's portfolio of prints.
As the group considers the matter of image-as-print, the rest of the day cycles through detailed reminders of the entire PiezoDn to Malde-Ware platinum-palladium process. All participants will have identified images that they want to print over the next three days. We will have established a set of expectations by the end of the day.  
Introductions

Looking at Prints

We will look at examples of print-out pt/pd prints, talk about the expressive qualities of the image-as-print, and begin to understand the differences between this process and other forms of black-and-white photographic prints.

Look through the folios and files of participants, and begin to form links between their vision and the process.

Demonstrate an overview of the entire workflow from the 'scene', to the captured image, to the screen image, to the negative, to the print.


Day 2:
Participants select images, begin on-screen adjustments, and digitally output negatives onto film.
Detailed demonstrations of sensitizer preparation

Further reviews of the printing-out platinum-palladium process

Begin Portfolio Reviews



Day 3: 
Discussion of papers for platinum-palladium printing and hydration controls. 
The remainder of the day is spent making negatives and prints, reviewing folios, and discussions of home-spaces. The day ends with a viewing of instructor folios.
Review the process

Papers and technical matters about this

Hydration controls

Continue making PiezoDN negatives and Pt-Pd prints

Continue Portfolio Reviews



Day 4:
There is a review of all prints made during the week, with a discussion of both expressive and technical matters. Participant folios are laid out and considered in relation to the new platinum-palladium prints. Final discussions include comments about the next steps, further readings and guidance, resources and materials suppliers, and online support. We finish with a complete cleanup.
Fine-tuning the processes:

Digital Negatives (discussion)

hydration methods and setups

Coating

Recap of Home/Studio setups ~ prescriptions

Final Comments

Wrap-up and next steps
What to Bring
Images in digital format. PSD, jpg, TIFF, RAW file formats are all common and work for the PiezoDN process. Bring original files at original resolution in addition to any processed or manipulated versions.
Jump drive (thumb drive or other portable read/write media) - this is how you will shuttle your images from your laptop to the print servers.
A laptop is mandatory. We do not have computers for you to work with at the workshop. You should have Photoshop CC or/and Lightroom Classic CC installed. Download 30 day trial versions from Adobe and install before you arrive.
Large enough luggage to pack small and medium prints, with stiff protector (cardboard or matt board). You can also make arrangements and pay Cone Editions Press to ship your prints that you produce in the workshop back to your home.
A portfolio of images that represents your current interests.
Biography of Pradip Malde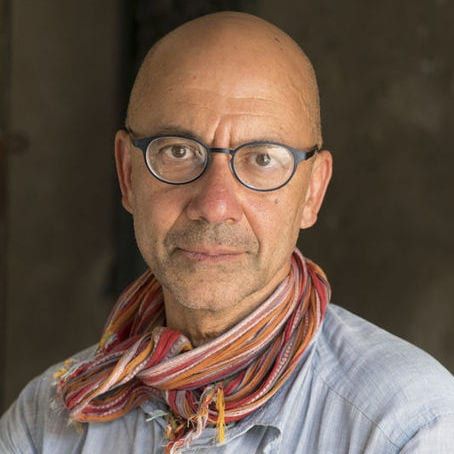 Pradip Malde is a photographer and educator who has lived and worked in Tanzania, India, Spain, and Scotland, and currently resides in the United States. His work has been widely published and exhibited across the USA and Europe and is included in various public and private collections, notably the Museum of the Art Institute of Chicago; Houston Museum of Fine Art, Center for Creative Photography, Tucson, Princeton University Museum, Victoria & Albert Museum, London; the Scottish National Portrait Gallery, Edinburgh; and the Museum of Contemporary Photography, Chicago. 
Malde's work sits between fine art, documentary, and collaborative modes of photography practice, but throughout has worked extensively with large format and platinum-palladium printing. His long-term professional collaboration with chemist and photographer Mike Ware, which began in 1981, led to the successful re-formulation of an ammonium-based platinum/palladium printing-out process, derivative of the 19th century process published by Austrian photographers Joseph (Giuseppe) Pizzighelli (1849-1912) and Arthur von Hübl (1853-1932)  in 1883 titled "La platinotypie."
A 2018 Guggenheim Foundation Fellow, Malde is the author, with Mike Ware of "Platinotype: Making Photographs in Platinum and Palladium with the Contemporary Printing-out Process," Routledge, 2020; and a monograph, "From Where Loss Comes," Charcoal Editions Press, 2022. 
Accommodations, Hours, and Info
LOCATION AND HOURS:
The studio is located at 17 Powder Spring Road, Topsham, Vermont 05076. It is registered with Google Maps and you can trust Google directions to our studio. The studio is open to students, and instruction is provided from 12:00 PM - 500 PM. Your instructor sets time for demonstrations, a mid-day snack, critiques and clean up. On Wednesday we try to have a paella party in the Summer when weather permits. In the Fall we try to do something similar. But, we do keep the studio open later on Wednesdays. We also encourage sharing your work on Wednesday early evening. So plan for staying a bit later on Wednesday to share, eat, or get a bit more printing done! Your traveling partners are welcome to the Wednesday night party.
TRAVEL: 
Our nearest airport (75 minutes) is Burlington International Airport (BTV) in Burlington, VT. Other airports are Manchester-Boston Regional Airport (MHT) (130 minutes) and Boston-Logan (180 minutes). There are car rentals as well as private taxis and shuttles between the airport in Burlington, VT and East Topsham.
LODGING: 
The amount of lodging near us is very limited. You must make reservations early if you want to be within walking distance of our studio. There is a small B&B with friendly owners and excellent breakfast and 5 minute walk: http://www.vermontbackintime.info/
Rest Haven is the closest Inn to our studio. They are located in West Topsham (an 18 minute drive) They can provide meals. They have five different guest rooms. Please contact Angela Piletz  
[email protected]   (585) 749-0015

Lake Morey Resort (25 minute drive)
Gibson House Bed & Breakfast (30 minute drive)
Millstone Inn, heart of the old Websterville granite quarries (25 minutes drive)
Firehouse Inn,  an old firehouse converted into a restaurant and inn (25 minutes drive)
Maplecroft Bed & Breakfast (25 minutes drive)
The Lyme Inn (40 minute drive)
Dowd's Country Inn (40 minute drive)
Breakfast on the Connecticut Inn (40 minute drive)
Norwich Inn and Brewery (40 minutes drive)
Betsy's Bed and Breakfast (45 minutes drive)
The Inn at Montpelier (45 minutes drive)
Capital Plaza Hotel (45 minutes drive)
Hannover Inn (upscale and fine dining) (45 minutes drive)
Six South Hotel (45 minutes drive)
Stillwater State Park (camping) (20 minutes drive)
Cancellation Policy


Because these workshops are small and your cancelling adversely affects the program, Cone Editions has both a very generous and a very strict cancellation policy.
We collect a deposit payment if you sign up more than 30 days in advance of a workshop. All workshops must be fully paid 30 days in advance.

If you withdraw more than 30 days prior to the start date of your workshop, all payments made will be refunded, minus a cancellation fee equal to 50% of the deposit.

If you withdraw between 30 and 15 days prior to the start date of the workshop, all payments made will be refunded, minus a cancellation fee equal to 50% of the workshop tuition, unless Cone Editions or you can supply a replacement, in which case you will receive a full refund minus a cancellation fee equal to 50% of the regular deposit amount associated with that workshop.
If you withdraw less than 15 days prior to the start date of the workshop you will receive no refund, unless Cone Editions or you can supply a replacement, in which case you will receive a full refund minus a cancellation fee equal to 50% of the regular deposit amount associated with that workshop.
There are no exceptions to these policies and Cone Editions is not responsible for cancellations due to medical or other emergencies. Should Cone Editions have to cancel a workshop, all fees and deposits are refunded in full or may be transferred to another workshop within 12 months. Cone Editions is not responsible for reimbursement of non-refundable airline tickets in the event of a workshop cancellation. We strongly recommend that you purchase trip cancellation/travel insurance.