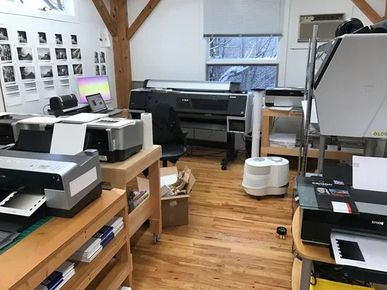 Print Studio Setup, Color Management, & Workflow
COMING SOON! This course goes through the major design and workflow considerations when setting up home studios for printing. We cover everything from room lighting, humidity, dust control, through digital workflow, monitors, computers, printers, inks, icc profiles, and print storage.
Photoshop, Lightroom, and Beyond
There's always different camps on whether you should use Photoshop or Lightroom or some other XYZ Images editing software. We talk about the pros and cons.
Color Management
This is an overview of how color management works in the digital print world. We talk about color spaces, gray spaces, and output ICC profiles and how to use all these things correctly. Color Management is the first and least visible thing that trip everyone up.