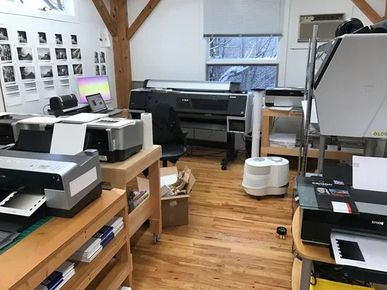 Print Studio Setup, Color Management, & Workflow
COMING SOON! This course goes through the major design and workflow considerations when setting up home studios for printing. We cover everything from room lighting, humidity, dust control, through digital workflow, monitors, computers, printers, inks, icc profiles, and print storage.
Paper Management
How to handle inkjet paper, print storage, etc.